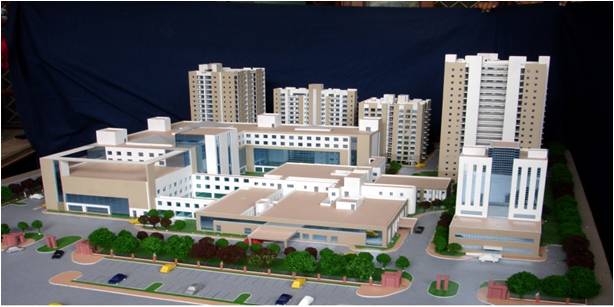 Project
Bhimrao Ambedkar Multi-Specialty Hospital, Noida Hospital Planning ,Project management
Challenge
District Hospital Noida is a multi specialty government hospital in Sector – 30, Noida.
The management of District Hospital Noida to upgrade the institute and realign it to be a state of the art Healthcare facility of National & International stature for the treatment, research and training. 
Beds Distribution
The hospital will have 300 beds of which 225 will be general wards divided into various specialities. 
The balance 75 beds will be available in Semi-private, single rooms and suite configuration.
Details
Projected Budget Cost – 513 Cr (Including Equipments).
Total Land Area – 10 Acres